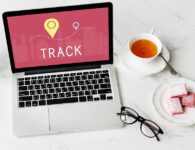 UnRestricted Order Tracking: The Ultimate Journey from Purchase to Delivery!
Have you ever wondered what happens to your precious purchase once you hit that "Buy" button? The anticipation, the excitement, and the curiosity about its journey from the online store to your doorstep can be overwhelming. But fear not! UnRestricted has unveiled its groundbreaking Order Tracking service, offering you an unprecedented level of visibility and engagement throughout the entire delivery process. Get ready to embark on an epic journey as we unveil the secrets of UnRestricted's Order Tracking service and discover the thrill of being part of your purchase's adventure!
Real-Time Updates: Stay in the Know Gone are the days of anxiously waiting on your pre-order agent to text, email, or call you, while they are too busy sleeping, eating, or taking a "".
UnRestricted's Order Tracking service brings you fast updates, keeping you informed at every step. From the moment you make your purchase until it reaches your doorstep, you'll be at the forefront of your package's journey. Watch as your order progresses through different stages, from processing and packaging to shipping and delivery. With UnRestricted, you're always in the know!
Shipping Milestones: Follow the Path UnRestricted takes order tracking to a whole new level by revealing key shipping milestones. Discover when your package leaves the warehouse, arrives at sorting facilities, and even when it's out for delivery. Unleash your inner explorer as you follow the path of your purchase, making each step of the journey more exciting than the last. UnRestricted's Order Tracking service ensures you never miss a beat, making your waiting game a thrilling experience.
Delivery Notifications: Celebrate the Arrival The moment you've been eagerly waiting for has finally arrived! UnRestricted's Order Tracking service doesn't just stop at shipping milestones; it also notifies you when your package is out for delivery. Imagine the joy of receiving a notification that your long-awaited purchase is just moments away from your grasp. It's time to celebrate and prepare for that knock on the door. UnRestricted ensures you're prepared to welcome your package with open arms.
Be Part of the Action: Track with Confidence UnRestricted empowers you to be an active participant in your purchase's journey. With the Order Tracking service, you'll feel connected and engaged throughout the process. No more restless nights wondering where your package might be. UnRestricted's intuitive interface and user-friendly tracking system make it a breeze to stay connected, ensuring a stress-free and exciting shopping experience.