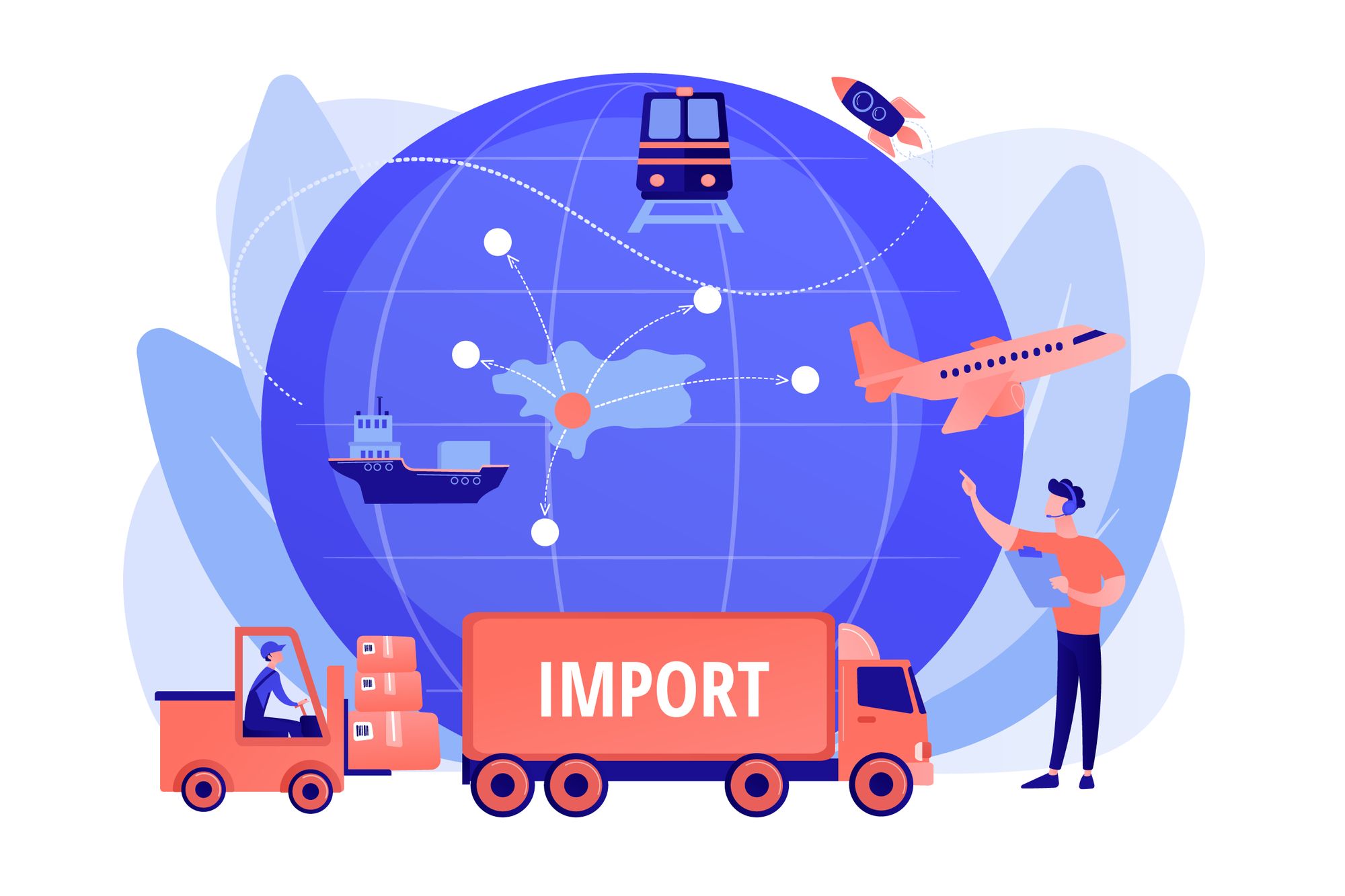 Welcome to UnRestricted VIP. where we are always striving to enhance your shopping experience! We are excited to introduce our new Import Function, designed to make product importation a breeze. One of the most significant advantages of the Import Function is its ability to provide you with instant quotations. By importing your desired product, you gain insight into the precise cost of shipping to Belize. This means you can make an informed decision and plan your purchase accordingly, ensuring a hassle-free experience from start to finish.

In this blog, we'll guide you step by step on how to use this fantastic feature. Let's get started!
Step 1: Explore the World of Amazon Imports
First things first, we want you to know that the Import Function is currently tailored to bring you products exclusively from Amazon. While we continue to work on expanding the range of import options, you can enjoy a seamless experience with Amazon products.
Step 2: Grab the Product Link or ASIN
To start importing your favorite products, head to Amazon.com. When you find something you can't resist, simply copy the product's URL or ASIN. Don't worry; we'll take care of the rest!
Step 3: Access the Import Products Page
Now that you have the Amazon product URL or ASIN in hand, it's time to visit our website at UnRestricted.VIP. Once there, look for the "Import Products" section. It's your gateway to accessing a world of possibilities.
Step 4: Paste and GO!
In the "Import Products" section, you'll find a handy search bar. Simply paste the Amazon product URL or ASIN into the search field and hit the magic "Submit" button. Our Import Function will work its wonders behind the scenes, and you'll be amazed at the speed and convenience!
Step 5: The Magic Happens
With a click of the "Submit" button, the Import Function will work its magic, summoning the product you desire from Amazon's vast collection. Remember, you won't see the product live on the website just yet, it could take from a couple seconds to a couple minutes. Instead, we prioritize a smooth and efficient process to deliver you the best results.
Step 6: Awaiting the Arrival
After the "Submit" click, sit back and relax. We are hard at work, meticulously fetching your selected product. While you wait, feel free to browse our website for other fantastic offerings.
Step 7: Voilà! Your Imported Product Arrives
The moment you've been eagerly waiting for has arrived! Your imported product is now ready for your perusal. Navigate to your profile's "Import Feed" section to view your newly imported items.
Step 8: Seize the Opportunity
In your "Import Feed," you'll find a treasure trove of recently imported products. With a simple click, you can explore each one, along with detailed information, images, and exciting options for your purchase. Enjoy a stress-free shopping experience right at your fingertips!
Step 9: Delight in Seamless Shopping
As you explore the imported products, feel free to add them to your cart. Our streamlined process ensures a seamless shopping experience, letting you focus on what matters most: discovering the perfect products for you.
Step 10: An Adventure Awaits
Now that you've mastered how to Import Products, it's time to embark on a shopping adventure like never before. Explore the vast selection of Amazon products, import with ease, and delight in your unique finds—all here at UnRestricted VIP.
Thank you for joining us on this journey. If you have any questions or need assistance, our customer support team is ready to help. Happy shopping!
Note: As we continue to grow, our Import Function will evolve and offer more exciting features. Stay tuned for future updates that will expand your import options to new horizons!