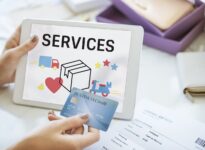 What kind of services does UnRestricted offer?
UnRestricted Services:
Pre-order Service: We act as an intermediary between customers in Belize and international online stores. You can rely on us to purchase products on your behalf, even if you don't have a credit card or prefer not to handle the ordering process yourself.
All-in-One Platform: Our platform offers an extensive range of services to streamline your online shopping experience. Here's what you can expect:

Price Comparison: Easily compare prices for different products to find the best deals and save money on your purchases.
Product Reviews: Access detailed product reviews and ratings to make informed buying decisions and choose the right products for your needs.
Order Placement: Place your orders directly through our platform, eliminating the need to navigate multiple websites or go through complex ordering processes.

Local Payment Options: We understand the importance of flexible payment methods. That's why we offer convenient local payment options, including:

Bank Deposit: Make payments through bank deposit, providing a secure and familiar payment method for our customers.
Mobile Transfer: Enjoy the convenience of paying through mobile transfer services, such as Digi Wallet and eKyash, ensuring a seamless transaction process.

Collaboration with Freight Companies: Through our collaboration with various freight companies, they ensure efficient and reliable shipping of your packages. Some of the freighting companies we collaborate with include:
Local Delivery and Pick-up Services: UnRestricted also provides local delivery and pick-up services using the various delivery services available within the country of Belize. Customers can choose their preferred delivery method and any other local delivery method they prefer. All delivery services are covered by the customer via Cash on Delivery paid to the Delivery agency. Some local delivery options include:

BPMS
Tropic Air
Maya
Speed It
Dropbox

Package Tracking: Stay updated on the status of your shipments with our package tracking feature. We provide you with your order status so you can monitor the progress of your packages from the moment they leave the US Store Warehouse to their arrival in Belize.
Future Consolidation Services: Although we currently do not offer consolidation services, we are actively working towards providing this service in the near future. This will allow you to combine multiple items into a single shipment, saving on shipping costs and enhancing convenience.
At UnRestricted, our mission is to offer a convenient, reliable, and hassle-free solution for customers in Belize to shop from international online stores. We strive to simplify the entire process, from product selection and ordering to secure payment options and timely delivery. With our comprehensive platform and range of services, you can shop with confidence and enjoy a seamless shopping experience.