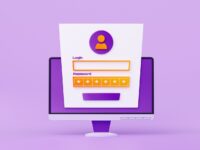 How do I sign up to be an UnRestricted VIP?
Becoming a UnRestricted VIP is a breeze, and it won't cost you a penny! We value our customers and want to provide you with the best shopping experience possible. To join our VIP program, follow these simple steps:
Visit our website: Go to our website and locate the "Sign Up" button. You can find it conveniently located at the top right corner of the page. Click on it to begin the registration process.
Fill in your details: You will be prompted to provide some basic information to create your VIP account. Rest assured that we take your privacy seriously and will keep your information secure.
Complete the sign-up process: Once you've entered your details, follow the on-screen instructions to complete the sign-up process. It's quick and straightforward, so you'll be up and running in no time.
Explore the VIP benefits: As an UnRestricted VIP, you gain access to a range of exclusive features and perks. Our all-in-one platform allows you to compare prices, read reviews, and place orders seamlessly. You'll also enjoy the convenience of our local payment options, making it even easier to shop for your favorite products.
Exclusive deals and promotions: We appreciate our VIP members and want to make your shopping experience even more rewarding. As a VIP, you'll have access to exclusive deals, promotions, and special offers. Stay tuned for exciting discounts and opportunities to save on your favorite items.
By becoming an UnRestricted VIP, you unlock a world of benefits designed to enhance your online shopping journey. Whether you're seeking convenience, access to a wide range of products, or exclusive deals, our VIP program has you covered!
So, what are you waiting for? Join our VIP community today and experience the perks of being an UnRestricted VIP member. Sign up now and start shopping beyond borders with confidence and convenience!