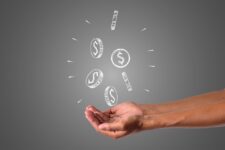 How do I pay UnRestricted?
At UnRestricted, we understand the importance of providing convenient and secure payment options for our customers. We offer a variety of payment methods to ensure a seamless checkout experience. When you place an order with UnRestricted, you can choose from the following payment options, all of which are available at checkout:
Bank: UnRestricted offers multiple bank payment options to cater to your preferences. You can choose to make a deposit at a local bank branch, complete an online transfer through your bank's online banking platform, or initiate a wire transfer for larger transactions.
Mobile: We understand the convenience of mobile payment options, which is why we accept payments through Digi Wallet and eKyash. These mobile wallets allow you to make payments directly from your mobile device, providing a quick and easy payment method.
Western Union: A trusted global money transfer service, Western Union allows you to send payments electronically. You can make a payment through Western Union by visiting one of their agent locations or using their online platform.
Crypto (Bitcoin, Ethereum): For customers who prefer digital currencies, UnRestricted accepts payments in popular cryptocurrencies such as Bitcoin and Ethereum. This provides an additional layer of security and flexibility for your transactions.
PayPal: One of the most widely used online payment platforms, PayPal offers a secure and convenient way to make payments. You can link your bank account, credit card, or debit card to your PayPal account and easily complete your transaction.
All of these payment options are available to you at the checkout stage of your order. You can select the payment method that suits you best and proceed with the payment process. We prioritize the security of your payment information and ensure that your transactions are encrypted and protected.
If you have any questions or encounter any difficulties during the payment process, our dedicated customer support team is ready to assist you. We want to make sure that your payment experience with UnRestricted is smooth and hassle-free.
Please note that the availability of specific payment methods may vary depending on your location. We continuously strive to expand our payment options to accommodate the needs of our customers.