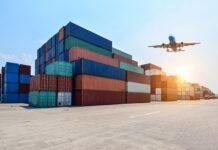 Navigating Customs & Compliance: UnRestricted Simplifies International Shipping for Belize.
At UnRestricted, we understand that international shipping can involve complex clearance procedures and documentation. When shipping goods from the US to Belize, there are specific customs and regulatory protocols that need to be followed. That's where we step in to make the process hassle-free for you.
Our team of experts takes care of all the necessary export documentation, ensuring compliance with customs and regulatory requirements. We handle the paperwork and clearance processes, so you can have peace of mind knowing that your shipment is being handled professionally.
In some cases, packages may undergo a customs check, which could cause a slight delay. If any such situation arises, we promptly notify you and provide updates on the status of your shipment. We believe in keeping our shippers well-informed.
To avoid any last-minute complications, we advise you to refrain from including restricted and banned goods in your shipment orders. Import laws may change over time, and we will keep you informed of any policy updates to ensure a smooth shipping experience.
We collaborate with freighters such as eZone and Boxit to deliver your valuable goods. You have the freedom to choose the freighter that fits your budget and meets your preferred delivery timeframe.
At UnRestricted, our mission is to simplify international shipping for our customers in Belize. We handle the paperwork, collaborate with freighters, and keep you informed every step of the way. Enjoy a hassle-free shipping experience with UnRestricted.