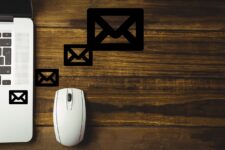 What email should I use when placing an online order?
When placing an order on UnRestricted, we understand the importance of keeping you informed and updated about the status of your order. To ensure a seamless communication process, we will utilize the email address associated with your account to provide you with timely updates and delivery notifications.
We highly recommend providing an email address that is easily reachable and actively monitored by you. This will enable you to receive important updates and notifications regarding your order, including tracking information, delivery estimates, and any other relevant information.
By using the email address you signed up with, we can establish a direct line of communication and keep you informed every step of the way. Rest assured that we respect your privacy and will only use your email address for order-related communication purposes.
If you have any concerns or need further assistance regarding the email address associated with your account or order updates, our dedicated customer support team is always available to assist you. We strive to provide excellent customer service and ensure that you have a seamless and informed shopping experience with UnRestricted.
Please feel free to reach out to us if you have any additional questions or if there's anything else we can assist you with.