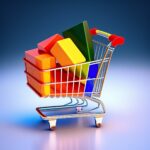 How many items can I purchase at a time?
At the moment, there is no limit on the number of items you can purchase through UnRestricted. However, please note that we do not offer consolidation services yet. This means that each item you purchase will be shipped separately and may arrive at different times.
At UnRestricted, we understand that receiving your packages in a timely manner is important to you. That's why we offer express shipping options for a faster delivery experience.
With express shipping, your packages are not consolidated and shipped via ships to Belize. Instead, they are flown on planes, allowing for a quicker transit time. In fact, in many cases, you can receive your packages within a couple of days of the package reaching the freighting company in the US.
The benefit of choosing express shipping is that you can enjoy the convenience of receiving your packages sooner. Whether you're eagerly anticipating a special purchase or need your items urgently, express shipping ensures a faster delivery to your doorstep.
It's worth noting that while express shipping expedites the transit time, the availability of this service may vary depending on the specific freighting company and the shipping options they offer. Some items may also be subject to additional fees for express shipping, which will be clearly communicated to you throughout the process.
We are continuously working to enhance our services, including the introduction of consolidation services in the future. Consolidation services will allow you to bundle multiple items into a single shipment, reducing the number of separate packages and potentially saving on shipping costs.
We appreciate your patience and understanding as we strive to provide you with the best shipping options and services. If you have any further questions or need assistance with choosing the right shipping method for your needs, our customer support team is always here to help.
Choose express shipping for a quicker delivery experience and enjoy the convenience of receiving your packages in a shorter timeframe.