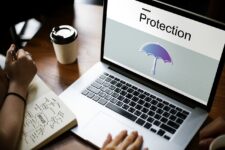 Does UnRestricted provide insurance for damaged or lost items?
Shipping packages, whether they are small or large, involve a journey filled with potential challenges and hazards. From turbulent skies to bumpy roads, your package goes through numerous hands and encounters various situations along the way. Despite the best packing methods, there is always a risk of damage during transit. This is where insurance plays a crucial role in safeguarding your valuable items.
Think about it – your package travels hundreds or even thousands of miles, facing the possibility of being slammed, dropped, thrown, or mishandled. Even if your items hold personal significance and may not be of value to others, they undoubtedly matter to you. Whether it's sentimental items or valuable possessions, you would want them to be replaced or, at the very least, receive compensation if they cannot be replaced.
Having an insurance policy in place provides you with the assurance that, in the unfortunate event of damage or loss during shipment, the cost of repair or replacement will be covered. It acts as a safety net, protecting your investment and providing you with peace of mind.
While UnRestricted itself does not offer insurance, freighting companies like Boxit or eZone do offer insurance for an additional fee. We include this insurance fee in products where it is applicable to ensure that you have added protection and peace of mind during the shipping process. However, it's important to note that the insurance policies offered by freighting companies may vary. Therefore, we strongly recommend that you take the time to research and understand the insurance policy of your preferred freighting company.
Remember, accidents can happen despite the best precautions taken, and having insurance coverage in place is a prudent decision. It ensures that in the unlikely event of damage or loss, you have a safety net to rely on. We prioritize the safe and secure delivery of your packages, and by offering the option for insurance through the various freighting companies, we aim to provide you with an additional layer of protection and customer satisfaction.
Should you have any further questions or concerns regarding insurance coverage or the shipping process, our dedicated customer support team is always available to assist you.