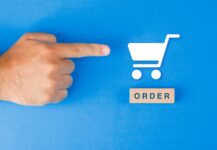 How does UnRestricted help me shop from American stores like Amazon?
UnRestricted is an all-in-one online purchasing service that helps customers from various parts of Belize to shop from American stores like Amazon. Our platform provides an easy-to-use interface that allows you to search, compare prices, and order products from Amazon.
Once you have found the product you want to purchase, you can place your order through UnRestricted using our automated ordering system. Our team of sales support agents will then purchase the order on your behalf or provide an affiliate link for you to purchase directly from the online store.
We also provide local payment options, so you can pay in your local currency through a bank deposit or mobile transfer. This way, you don't have to worry about foreign exchange rates or additional fees.
In summary, UnRestricted simplifies the process of online shopping by providing an all-in-one solution that allows you to shop from American stores like Amazon. With our easy-to-use platform, local payment options, and excellent customer service, you can shop with confidence knowing that UnRestricted has your back.